Website infected with malware or redirecting to other links?
Get Your Hacked WordPress Website Recovered Today With Ainygo Expert WordPress Support
100% Money-back Guarantee *
Website infected with malware or redirecting to other links?
Get your hacked website recovered and cleaned within the next 3-5 hours or maybe even earlier.
Quotes From Our Customers

I'm very satisfied with hiring this team to fix a malware hack that happened to my website, I saw immediate effects after they started work on it

My website was hacked and they fixed it in record time! fast communication and great professionals! Definitively will be hiring them for any other issue..

Amazing guys, Our site was hacked and they fixed absolutely everything, one of the best company I have worked with A+++

These guys are awesome. they did exactly what they promised and finished it on time. I would hire them again without hesitation.

Great team, super fast, great communication, they were patient when I made a mistake. Did the job perfectly.!

Awesome! Fixed my bot attack issue very quickly while I panicked. Grateful they could jump in and fix quickly.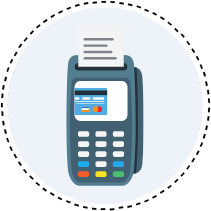 Place order by clicking on the "Purchase This Service" button below and complete the checkout steps.
We'll contact you to discuss the requirements and collect the website credentials via secure link.
Our WP Expert will complete the support order and send you a detailed report for your records.
WordPress Malware Removal ($45)
Get Your hacked WordPress website recovered today with Ainygo Expert WordPress Support
This Service Include:
 Malware Scan & Removal
Database Scan & Cleanup
Security Enhancements
Blacklist Removal
Brute Force Protection
Full Cleanup Report
Frequently Asked Questions